Daily Message
Date and Times given in Eastern Standard Time

13 Friday July 21st - Moon enters Cancer 4:11 AM
Sun ingress Leo Saturday July 22nd 11:16 AM
Now that Mars has made a Leo ingress and the Moon returns to Cancer we can take a pause to notice how our vulnerability and sensitivity became more volatile during this past Moon cycle. Perhaps not all would confess this which is understandable considering the way emotions and feelings can be denied in current societies. Has been for many an ongoing active repression of emotions? If so this Moon cycle and this Moon ingress may merely be grist for excuses for more denial? Once the value of our emotions are understood however we would in no way discount them. Our emotions are our messages from our higher self our spiritual self, from our self that knows stuff, stuff important to us right now. It is our ego which may falsely be considered to be the self. And if this is so again denial can be worked into one's choices avoiding the true insight. Our emotions know what they are doing! Our emotions correctly direct us to beliefs which are contradictory to our desires and wants. It is like getting to know ourselves, all our selves, and not just the immediate ego. Now that the Sun also makes a Leo ingress and we head toward the Leo new Moon the added maturity of knowing how our emotions are our impeccable ally we will better understand the upcoming shortfalls of allowing our significance to be defined by our social and cultural history.
New Message Begins July 23 2017 4:35 AM
The Daily Message is taken from the current PathfinderReport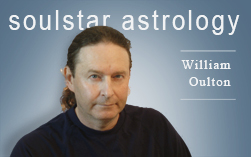 Astrologer * William Oulton
Next New Moon
1 Days, 3 Hours, and 13 Minutes.